Welcome to The Ultimate Branding Guide for Network Marketers. Last Year I was starting my online journey and had no idea what to do or where to start. So, to save you some time.. I created this Guide so you can get started and you can save it and come back to it, because it is a lot information. Just take it one chunk at a time ok? I hope you get a ton of value. Download the Free Stuff and Get on my List because soon I will launch an actual workshop! 
Start Here> WARNING: Building your brand will take time, patience and consistency… if you are willing to see the big picture and work your 3 letters off to achieve your dreams, this is definitely the best route out there. Remember Coca-Cola's first-year sales were only 25 bottles, but being persistent worked out for them and millions of brands more! If quitting network marketing isn't an option and you are tired of sending links that no one responds to, if you are tired of posting and posting on Social Media about your products and business opportunity and no one buys or joins; then this is for you. 
SUPER MEGA WARNING If you are interested in actually building your brand it is in your best interest to read the WHOLE post and not skip any part… do not scan, do not jump sections, do not dismiss anything… this has been designed in an order specifically for you to have success in building your brand. If you do not read it completely you will keep struggling online. That I can guarantee. 
Okay! So enough warnings, let's get started with the actual meal of Branding, let's begin with the appetizer and understand what a brand is, what means to brand you and all that intro stuff.  You need to have a clear picture of what is Your Brand and be really certain about this because if you aren't your customers and audience will be confused too and we don't want confused customers right?
What is a Brand?
A brand as a verb in the dictionary means "to mark", like when they mark cattle with a branding iron. It also means the promotion of a particular product or company. Your Network Marketing Company is also a Brand…
5 Factors that Defining Factors in a Solid Personal Brand

(find a full article on this here)
Why Should You Brand Yourself in the Network Marketing Profession?
Have you ever wondered what those leaders (Top Ranks) in your MLM have that you don't? I have… and I decided that I was going to become one. So I have studied them, I did not just stay there and just watch them thrive. I analyzed their actions, the tools they were using, the ads they made and how they lead the pack (took me like 4 months!)… I concluded ONE thing: They Promote themselves! They have their face on all the posts and adds they do. They take action and take the lead, the rest just follow. I do agree though that when you are starting you should promote the activities such as calls and trainings they are already making to leverage your business but if you want to be like them, income wise too, you need to take the leadership and stand up and lead. If you notice… this doesn't only apply to the Network Marketing industry. 
Every celebrity out there from the famous Hollywood Actors/Actresses to the YouTubers they are all their own brand. If you see closely, most of them do not stay only with their current job in a movie or their current album if they are musicians, they have other streams of income as well. It is a known fact that Sport celebrities (everyone knows Tiger Woods uses Nike because they pay him big bucks to do so and the free products too!) have other types of income coming in the form of endorsements as well as the previous careers mentioned. Why? Because they are a brand that people follow! So if they recommend a product flocks of people will go and buy it. Simple. Big Brands such as Nike and CoverGirl understand this and pay millions of dollars for a 60-second commercial ad. We've seen them on T.V. Recommending Makeup, Razors, Coffee Machines, Credit Cards, Sports Equipment etc. Now we also see them on Social Media, especially on Instagram!
Now these celebrities if they are smarter, they will create their own products! We've seen it with the Olsen Twins, JLo, Britney Spears, Jessica Simpson and even Oprah! These are the smart cookies! And guess what? Also your Network Marketing leaders in your own company I can assure you, create their own products as well. Since they are already authorities (we will talk about this in depth below), people just buy what they create or recommend because they trust their celebrity to deliver what they promise. Their thought process goes a little like this: "If my favorite X celebrity is endorsing this product I should definitely buy that brand" or "My favorite X celebrity just launched a new makeup line OMG I NEED IT!" 
So why should you brand you and not the MLM company you just joined? Simple, they already have a Marketing team doing that precisely… they already are a brand. This will not make your audience come to you, but go to Google directly and search everything about your company and end up buying or joining one of your upline leaders who is branding themselves. Cruel right? That's what I thought… when I started this online journey. I have been in the industry 12 years but truly serious only 2 years ago. It took me at least 1 year to fully grasp this Branding thing and to create the perception I have built now so I want to help you shorten your branding journey with this article. People buy from those who they know, trust and like, just as I described above… This is what your goal should be as a Network Marketing Professional… be that authority people come to you for a recommendation on products, businesses and more! Be that Authority people say "I NEED it because X created that product so it's going to be EPIC!" (just like I feel like when Ray Higdon, Diane Hochman or Lisa Torres launches a course!!). Positioning yourself as an authority takes the time you take on learning a new skill, applying it and teaching it. 
So let's talk about Pros & Cons on Branding Yourself vs the Network Marketing Company you are affiliated with….
Now that we have a better understanding of what a Brand is and why you should always brand yourself and not the network marketing company let's start with how you build your brand and what it entails. You see, this is a process that will take time but it is well worth it and it is a never ending growth experiment. Just like you see Apple and Google always innovating and growing, you should too. 
The Essence of Your Brand
In order to figure out what your brand is in the first place, you need to ask yourself the following few questions:
What is my story? Who am I?

What is my vision? Is my Vision Pulling me or I have to push all the time?

What are my passions and purpose? (read this book if you have no idea)

Who do I want to serve as a leader?

What is my target market (niche)? What are their biggest pains and questions? Can I solve them? Read more on Finding Your Target Here.

What are my solutions, really solving?

What emotions do I want to create when my audience thinks about my brand?

What do you want people to Feel when They See You?
Finding Your Target Market
When deciding your target market you need to know what your story is, what your passions are and obsessions you have. Yes, this is the very base trick, target people who have the same interests as you. With that in mind also think and write down about the skills and knowledge you have. Do not tell me you do not have skills, I know how that feels exactly because I was there once. I had NO idea what kind of skills I had and if I had any talents… what did I do to break from it? I bashed my closest friends to smack me into reality… yes really, you can ask them! LOL They like scowled me and told me a list of things they admire me for. I am lucky girl to have friends who have the courage to tell me on my bs. So if you feel down and feel like I felt, grab a few of your close trustworthy friends and tell you what you are good at.
I had NO idea what kind of skills I had and if I had any talents… what did I do to break from it? I bashed my closest friends to smack me into reality… yes really, you can ask them! LOL They like scowled me and told me a list of things they admire me for. I am lucky girl to have friends who have the courage to tell me on my bs. So if you feel down and feel like I felt, grab a few of your close trustworthy friends and tell you what you are good at.
Now something you have to have in mind about your niche and brand is that you are going to be creating content for that niche. That means that you need to love what you are going to be talking about and that you are knowledgeable about the subject. The more you know and more you research about what you are going to talk about, the more it should get you excited. That's the key right there for a profitable and long business. Do what you love. 
Make a list of 15 Passions/Obsessions, 15 Skills & Knowledge and mix and match them to find which ones speak out to you more. 
Once you have a list of about 30 mix and matches… narrow it down to 2 to 3, and from those, decide what your target niche will be. This a recent formula I learned and I wanted to share it with you cause it was really easy to understand. For me it was more of a "I want to learn this" I will learn it and master it to teach others about it. Now I am absolutely obsessed with anything that has to do with branding!
Create Your Tag Line 
Before we get into the rest of what your brand should have or be you need to have something real clear and that is  you stand for and who are serving. All big brands have a tag line that goes with them and just knowing this helps your audience identify you also recommend you others. Ask Yourself (write it down and be specific) the following questions:
What are your core values?  
Tell people who you are and who do you serve?
What do you help them be, do and feel or have? as results of working with you…whats is the outcome? Understanding what the results they will have when working with you?
Create a Mood Board
Use Pinterest to find Ideas on:
Color Schemes (Make a Board for this)

Graphic Design/ Logos / Tattoos / Drawings (Make a board for this)

Feelings (Make a board for this)
Every time you want to create your own images, logos, designs for your website/blog and content for social media refer to this boards and see if it is true to your brand. Remember less is more in design, in fashion and in life… Research the brands you have an affinity with to find what inspires you to buy them, what emotions do the evoke in you. Think about the brands where you buy clothes and those brands you aspire to buy someday. Ask yourself why you buy or want to buy there. 
DIY Logo Design
Your logo is not the actual brand but it is very important, this is just the symbol of the brand. Before you do any logo creation you need to create the Mood Board we talked about before this. Also make sure you know what type of logo you want. I've created this image below to explain to you what types of logos there are. There are 5 Types of Logo Designs you can make (or hire someone to make for you in Fiverr) for your brand.
If you have no idea about choosing your colors, this could help… I did some research for you on the psychology of color. Colors have a lot to do with your Brand, now if you have some favorite colors, you can and should use them. I did that, I used my favorite colors and I love it! Now I created an image for you to understand a little bit more about color and you can do your own research too, it's fine… 
I've created a tutorial on how you can create your own Logo, Banner, and Images for your Blogs! If you have a limited budget to hire someone to do it for you, www.canva.com is the best tool out there to help you out. Breathe, if you aren't techy "enough" relax… if I was able to show my mother… which apparently all moms agree their own kids don't have patience with them LOL … and I was able to teach her… so can you! Do not limit yourself with your own negative self-talk. YOU CAN DO IT. It is easy, you just have to learn how… so if you need to stop and rewind to do it a the same time I am doing it. DO IT. Stop and go implement, come back watch, go implement again. This is the way I coach my affiliates, clients, and team members to learn any skill I make them learn. Watch the following video… remember have patience with yourself, do not be so harsh on you, technology is easy to use if you repeat that to yourself all day every day and apply it!
Create Your Logo, Banner and Images for Your Brand
About Your Pictures
So, you need pictures. Yes, professional pictures are best… try not to have selfies… if you can't afford to pay a professional photography session (they have options in groupon all the time too) then get someone to take pictures of you with your phone. Get your hair done, dress nicely and depends on your brand colors how you dress is better if you choose colors like white or black if your colors are bright and cheerful like mine. Always have your colors in mind when dressing for a photoshoot session. You want to pop up from the background. Let's say that your colors are light blue, you could wear accessories light blue and dress in white, beige, light brown…
If you notice some banners they have a slogan.. remember about the questions you had to answer about yourself and your story? and then your target market? Figure out who you are going to be talking to and decide how you are going to be the solution. From there create a phrase/slogan that talks to your specific target. 
Check Out this Banners with Logos here of Network Marketers Branding themselves!
and mine of course: 
If you have 0 creativity or can't really take the time to do all this, hire someone to do it for you. You can hire someone on Fiverr, Upwork or Freelance or hire me! 
So your images and banners and all that you use for your website should be a representation of you using your colors. When it comes to branding this is important but what is most important is the value you give to the market and you, being yourself. This brings me to the next part of Branding Online and that is, Social Media. 
Social Media + Friends & Family 
Social Media is a big place where people (your audience) hangs out. If you aren't familiar with anything social media you might think that it isn't important or that it is a complete waste of time, this is where you are wrong. Social Media is where your target market is, so in order for you to reach them, you have to embrace Social Media as part of your life now. First and foremost as a network marketer social media is being misused in our industry and we need to STOP it right now.
How? Well, what I've heard most uplines and even corporate teams say to their new members is to post the products and the company with messages like "join me, join me" "Buy from me" posts all day every day until someone baits. This is the WORST thing you can do actually and I might gain a few enemies by saying this but promoting your mlms this will only hurt you. You see, what happens is that when you do this, your existing friends and family on your accounts will completely ignore you some might even go to the extent to stop inviting you to actual offline activities.
Just like when they tell you make a list of your friends and family and call them up or message them to join you. This has been going on for decades and we need to stop. This is no way to build your business… So what do you do? First, your hot market (family, friends and co-workers) is there to "protect you from yourself" so my best recommendation is to just let them know that you joined X company and that if they could buy from you that would help you a lot or if they have someone who would be interested in the products to refer them to you. That's IT! Do not say more, do not harass them, do not beg either… I don't want to scare you… just tell them what you are up to and focus on building your new network marketing company as a real business.
This is where Social Media also plays a great part in building this. You see, we have to be open to the idea that strangers (aka cold market) are looking for the solution you have. So, let's talk about the basics of each of the main platforms available as of now and how to use them for your branding… On this blog, I am explaining every single platform and you might get overwhelmed but I want to assure you that I felt the same way, until I realized that we had to just focus on ONE strategy for Social Media and ONE for Content (Blog + Video). I am going to explain them all just for you to have an idea of other options if you do not want to use Facebook as your Social Media Strategy. 
Facebook
It's the first largest platform available as of now 2016 is Facebook. With literally 2.3 billion users, Facebook is the King of Social Media. If you already are a Facebook User, use that account, do not create a new one. If you do not have an account create one, when creating a new account just go to www.facebook.com Be careful when you start adding friends and joining groups click here to learn more about staying away from Facebook Jail. There are important invisible rules when using social media platforms such as Facebook… there are unspoken rules but you can break them, if you do I can guarantee you will definitely fail when you do them.
Now that we have talked about Do's and Don'ts… Let's talk about the basics of how your account should look like and why is this important for your brand. Check Out Video Below.
Facebook 101 Profiles 
So in that case, you should open up as well to accepting friend requests from potential prospects. You have to make sure that everything you Post is coherent with your brand. Perception is reality and how you are perceived is what people are going to believe it is true. Make sure your security settings are set out right. Go through this to make sure you have the security settings you want.
Facebook Fan Pages 
When building a Brand it is important you have a space on Social Media specifically for business. This is where you can share your product/trainings, promotions, make ads to grow your audience and also grow it more than 5k (profiles have a limit of 5k friends) so that makes it limited to grow your business like you deserve. Fan pages give you the authority you need to position yourself online. Check the Video below to learn how to make your own Fan Page and what other leaders in the industry are posting on their Pages:
Fan Pages can help you build your brand, your business, even e-commerce stores. Each fan page should be niche specific. You can have more than one Fan Page, but keep in mind, the more you have the more work if you don't have a budget to hire some help do not try to do too much. We humans tend to try to do everything and more than we can handle, just to set ourselves up for failure. So just start with one or two fan pages, but definitely branding YOU. 
Facebook Groups
Facebook Groups are a great way to get leads and sales but there are different types of groups and let me explain to you which ones you need to be a part of. Also, if you are very serious about building your own "tribe" you need to create a Facebook Group. If you are a Sassy Networking Woman, join my group here. 
The Types of Groups Available:
1- Spam Groups; Groups were everyone just posts and leaves… especially since we are talking about network marketing branding you know those huge groups that people post their products or opportunity but no one really comments on.
2- Value Based Groups with No Spam Rules; these groups are generally formed by people who have a passion on a certain niche and those who join should have the same passion.
3-Value Based Closed Groups with Rules; these groups have only a few admins that manage the group and every post is scanned before approved. Groups of specific subjects.
4-Secret Groups for Small Communities; these may be personal groups, bonus included on product sales that are specific to one topic.
Find Groups on the Search Bar and join! Now be careful, if you've never joined a group and suddenly ask to be part of 100 groups Facebook will raise a flag and ban you from adding yourself to groups for a while — this we call it Facebook Jail. There are many ways you can be in "jail" from adding to groups, commenting inside groups, sending messages, sharing content, etc. Stay away from these problems check out the free training on avoiding Facebook Jail click here.
Facebook groups is a great place to communicate with your tribe, with your customers and to get leads as well. Once you are ready, you should get your won. Just don't add people without asking first!
I previously created a Blog Post that talks about the Dos and Don'ts of Facebook and if you are going to use this strategy I do think you need to take a look, click here.
Instagram
Instagram is a mobile-only social media platform where the original purpose was to take a picture and share it with your followers. It has evolved into a very popular option for all ages. On  Instagram we can now post mini videos for 60 seconds, you could do layouts, you can also do slideshows with the app called boomerang which is owned also by Instagram. The fun thing about it now is that you can have up to 5 accounts on each mobile and each account can be Niche specific. you can have a business account or a personal account or it could be something specific just for a certain Target like for example clean eating, exercise, traveling, etc.
For each account you would need to post at least two to three times a day in order to reach our audience, it used to be that you had to post 5 to 7 times a day but now Instagram has installed an algorithm just like Facebook and it's actually pretty cool for us business owners because we don't have to be posting so many times a day in order to be relevant to our followers. now as a Network marketer you're probably passionate about the industry you're in, but also remember that you have to provide value as well here. You cannot have an account solely on your products unless you're giving value like explaining the benefits. Or maybe running as an Instagram which is also another option now that we didn't have before then you can totally have a Instagram account solely for products. Remember though that the more you brand yourself you will need to definitely have at least one account branding yourself and giving value to your Market. Let's say for example you are in the health and wellness industry and do you have a product that helps people lose weight, what happens if you only post products people will not be attracted to that type of account, you have to show them your journey or someone else's as testimony, as well as talking about the benefits of what you're eating and what the products have.
The most attractive accounts in the health and wellness industry on Instagram are those accounts of people that have lost a lot of weight and they talk about their Journey, they post about what they eat, they post about what they drink, they post about their exercise habits comment and eventually they promote a product. Remember there's always the 80-20 rule that we have to abide by so that your audience does not get sick of you promoting a product and actually get repelled by you. Instagram is the social media I recommend for those who did not have access to a computer all the time because you can create images on your mobile phone and you can even program them on HootSuite to let you know what time is the best to publish for your audience. There are many tools that I can recommend depending on if you use Android or iPhone as your phone. Instagram can be also used on tablets and iPads. Let me give you a list of the name of the apps that I use and that my fellow marketers recommend to create amazing images.
For Android or Iphone :
Boomerang 

Layout

Photophy

Pixlr

PicsArt

Photo Editor Pro

Text Swag 

Legend 
For iPhone only (as of now): Canva
This are the apps that you can use to edit pictures or to create images, some have free royalty pictures you can use others you would have to pay for a bundle of pictures they are all affordable and pretty. I would suggest that any of the apps that you used to do photos you pay for the watermark removal from the app so it's a little bit more professional. You don't have to but it's only a 1.99. Let me give you a gift if you are interested in growing your audience through Instagram and using it as your marketing tool click here to get access to a full Instagram training and a cheat sheet that has helped me and a lot of my marketing friends get real followers. Following the cheat sheet I got to the 1000 Mark followers and even without me actively engaging with followers I am now up to 1.7k.
GET LEADS WITH INSTAGRAM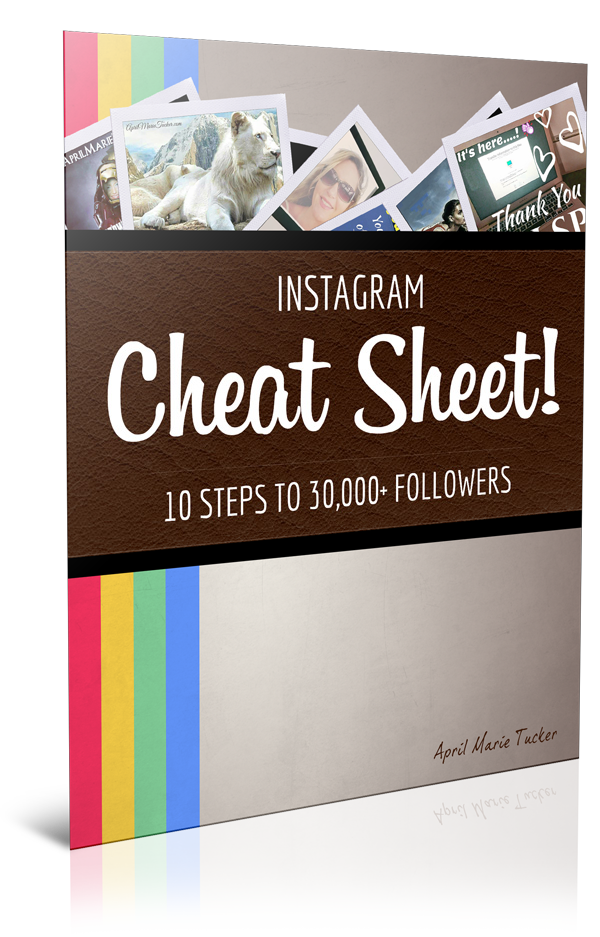 FREE Instagram Video Demo & 10-Point PDF 'Cheat-Sheet' to help you get 21+ Red Hot Leads Per Day for YOUR Business!
Instagram now allows you to connect your account with your Facebook fan page this only is available on Instagram business account. So Should we have business in two Instagram accounts? Let me answer that question on the video below watch it and take your own conclusions. 
**New Update Alert** Instagram now let's you do 60 second Stories  (like Snapchat) and it's rolling out as you read this Instagram Live! Right now only a handful of people have it, you cannot save them (like when Periscope started) and you can get notifications when you select to get notified when the account you like makes a post. 
Should You Change to A Business Account on Instagram ?
I have a few business accounts and a couple personal accounts, the great thing about the business account is that I can have Analytics inside of the app instead of having third-party apps try to do the accounting for you. I think as a business owner it's important to have a business account because it also gives you a button where people can contact you directly.
Remember that all of the images that you share on your Instagram you can automatically send them to your Facebook account if you use apps like IFTTT you can set up hashtags that trigger shares to Twitter Pinterest Facebook and any other other platform you want to send the image you just publish. This is the way you repurpose your content and share it on different platforms. Now if you are starting out remember to just use one social media strategy first start to get leads 3 to 5 or 5 to 10 before you start using another social media platform.
Twitter
Twitter is a platform where you can share your thoughts pictures and videos and less than 140 characters. It is widely used by the media to announce immediate information as well as celebrities politicians and musicians. It is very popular as well in the marketing industry because it is easy to use and if you play along with it carefully you can almost automates everything. don't you just love to press a button and get leads? That's what Twitter has become for a lot of leaders in our network marketing industry. If you want to learn more about how to use it click on the image below and followed the training. Remember to Brand yourself and use the same manner as you have on the other social media sites and a clear picture of your beautiful face as well.
FREE TWITTER TRAINING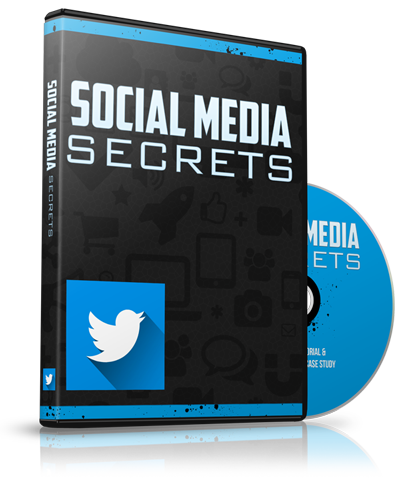 FREE TUTORIAL:  Simple 2-Step Proven Process to Get 4-Million People Seeing Your Tweets Each Month on Autopilot!
Just be careful with automation sins you can get your account banned so make sure you said it up as random as possible and also share a lot of different things, they're not recycle the same quote every day. Then you're going to let Twitter know that you have a robot working your tweets and you will get shut down. I think automation should only be used if you already mastered how to do it manually. Because I think automation is very hard to master without getting banned. not saying that you shouldn't do it I'm just saying that you have to be careful so you don't get banned out of the tools. This is also why I recommend having your own blog and website because you can never get banned out of it. keep reading on I'm going to be talking about blogging and websites in the next section of this blog.
 Pinterest
Pinterest is one of my favorite social media apps, it gets you free traffic to your blog and it's really fun since I am a scrapbook enthusiast. This is why I love it so much because I can pin ideas on boards specific two things I love. I am also an event planner professional and Pinterest is like a playground for me. If you think about it Pinterest is the best platform for bloggers. Actually every single picture, infographic, photograph, image  if you click on it on Pinterest it will take you directly to a blog post. So if you're really serious about becoming a blogger I would suggest you master Pinterest first. On the following video I've created a tutorial step-by-step guide on how to use Pinterest and the analytics you can get access to when you create a business account. For Pinterest I suggest that you have only one account and make it business from the start so you can have all the Analytics.
Pinterest is another social media platform you can use if you are going to decide Blogging and Video as your #1 Strategy for Branding. It is the most popular social media platform for bloggers because they can get free traffic from their targeted audience. I recently discovered (you will see in the video) how I am getting free traffic without making a huge effort. Of course my efforts are going to be way more from now on, this will be my focus! After all the social media summaries on this blog post make sure you check out why the Attraction Marketing section where I will talk about Blogging more in depth. For now watch this video below if you are interested in start your marketing efforts on Pinterest.
Pinterest 101 Get Free Traffic to Your Blog
Snapchat
Snapchat is the newest of all social media platform, but don't think because it's new no one is using it, in fact, most millennials and generation Y (teenagers) have shifted their attention to this platform. Why? Well, they want to run away from Facebook where their parents and grandparents now have an account! (not saying you are old if you are a baby boomer or a parent/grandparent LOL) but it is what it is. I originally joined snapchat a while back when it started almost because my teenage siblings were all like "you need to be on snapchat" and I was like WTH is Snapchat!? LOL ! 
I did listen though cause I wanted to know what the heck it was about (that's why my username is not the usual usernames because I had made it super personal and now I can't change the username… so tip: make sure you use the right username from the start, because as of now — it could change later, you cannot change your username. If you are targeting Millennials and Generation Y then you need to be on Snapchat as your main marketing strategy. Building an audience on Snapchat is a bit of a challenge but that's what the world is shifting for, video. 
Let's start with the basics… watch videos below to know how to use it, and what to do or not to do. Then if you are serious about it click the link below the videos it will take you to a very extensive training on how to use it for marketing. 
How to Use Snapchat 101
Dos & Don'ts
YouTube/Videos
Videos are what makes people want to follow you or not, yes for real.. not kidding. Why do you think movie stars and music stars are so freaking famous?! Because they put themselves in front of a screen and use their talents! Okay, not every single artist makes it to the ultra famous status, but they all got followings!
Video marketing is by far the best way to Brand yourself faster and with a bigger impact. The easiest way to create a YouTube channel and through you're already current Gmail address. All you have to do is go to your Gmail account and on the top right-hand corner there is a box option where you can select YouTube. Once you select that, you just have to fill out whatever they ask for and accept the terms and conditions and while you have your YouTube channel.
Since it's a new YouTube channel, YouTube gives you a limit of 15 minutes maximum on each video for a while. Once you've reached certain amount of videos YouTube is going to remove the limit and you will it be able to do more minutes on every video. Remember the manner we did for your block or your social media you can size it up and come back for the YouTube channel art size so you can also use the same Banner.
Social Media Resources
IFTTT: This is a website and an app called If This Then That. What it does is automatic syndication (sharing on other platforms) so let's say you post a picture in your instagram and set up a recipe to share organically on your Twitter with a specific Hashtag that triggers this. There are thousand possibilities for all the platforms and more. 
CANVA: My ultimate favorite Image Creation tool for PC or Mac. On mobile is only available on iPhone for now. According to their social media they are working on the Android app. This is where I create 90% of all my pictures, infographics, banners, etc. It is easy to use and even if you are non techy you can learn how to use it. Hey if my mother learned you can too! 
Create Images on your mobile phone look for these Apps I recommend:
Photophy
PicsArt
Pixlr  (for the tech savvy)
Text Swag
Layout & Boomerang by Instagram 
To get Snapchat Followers:
Ghostcodes
Website/Blog Creation
Should you only stick with Social Media? This is a very serious question. Social Media builds your brand up and each platform is designed to socialize virtually so it is the back bone on this new school marketing.  Social Media is where it's at right now for sure but there is a big BUT… it isn't your actual home online. You are only renting space under each platforms rules, terms & privacy policies.
Watch the following video on my reasons why you need a Blog if you are in Network Marketing. 
Having a space online that is 100% yours and Branding You puts you on a position of Authority that you want/need to for your market to be attracted to you. Plus you are in control of the rules. Now always be careful on general Internet laws and to make sure you protect yourself. Adding Terms, Conditions, Privacy Policy and Income Disclaimers are basic to stay under the law.
It might sound expensive and unreachable to make a website but it isn't an arm and a leg, just an arm lol If you want to do all the work it will take you a bit I am starting a workshop on the how to make websites on WordPress using Divi Theme from Elegant Themes soon, pre register here. It will be FREE. (Once I have a new pc so beginning of 2017).  You can access to the WordPress platform with Hosting, Security, Themes and Plug-ins pre paid for with the MLSP Mastery Membership.
Domain Names
A domain name is basically the website address it can be a .com .net .org .co .us or anything you want. My recommendation is to keep it simple yourname.com or add a verb like workwithanna.com or annaspeaks.com or like me my first two names. You get get it for cheap from 9.99 to 14.99 a year in GoDaddy or NameCheap.
On the following videos I will show you how to create a simple Blog on Blogger:
There are a few platforms that we will discover. in the next tutorials. Personally the one I like is WordPress with Divi Theme. This blog we are on is WordPress with Divi, looks very pretty & professional right? This is part of the tools included in the Mastery Membership (hosting, themes, plug ins, security).
There are FREE options too with these websites I am showing you here. Now, when you use the free versions you are limited to a lot of options. But I understand what it is to have $0 in the bank account. Oh I know so that's why I show you all the FREE options. Although at the end your path will be longer and you will take more time. That's what happens when you pay for tools and coaching, your time shortens if you apply everything you are being taught.
WordPress (FREE Version)
Auto Responders
Let's talk about: What is an autoresponder and why you need one.
An Autoresponder basically is a tool that sends multiple emails with the click of one button. When you send directly from your email provider you are limited to a few emails you can send at once. I even got blocked out MSN for sending the same email 4 times.  So you can't really use your email service to send marketing emails.
Let me show you a snipit of how I use my auto-responder Aweber
Attraction Marketing in Branding
Okay so what is Attraction Marketing? Simply put is the strategy to get people coming to you instead of to others or companies to buy directly. It is leadership, it is image, it is leverage, it is authority. But most importantly, it's YOU. Yes, YOU are who people are going to be attracted to, so you better be attractive. No, no I am not talking about physical attributes, but I am talking about your attractiveness to your market. Since you are unique, you should also consider not comparing yourself with anyone and just be you. It is okay!
Watch the video bellow so you know more about what Attraction Marketing and Why You Need it. 
Attraction Marketing is creating valuable content for your market, the more valuable you become the more they will be attracted to you. When you think about how to serve the needs and challenges of your audience and cater to these, you will monetize. 
Keep it simple, in order to win at this online you need to follow the following formula by Diane Hochman (the Queen of Attraction Marketing):
Create One Piece of Valuable Content a Day

Meet 10 New People a Day (Network)

Email Your List
People will start coming towards you, like a magnet. These process is not a fast one, but it is the most effective one for long term building and recession proof. This is what leaders in the industry have, they are a brand and have an audience that follows them no matter what they do. If you want the big checks, the rings, the pins, the luxury trips, etc. You need to BECOME this leader and by creating and always leading with VALUE. 
Did this Help You? If it did, I would highly appreciate it if you add your comments below and/or shared it on Facebook!
Anna Andrea's Inspirational Blog
+50378888712 WhatsApp
Email: coachannaandrea@gmail.com
"I coach you on Mindset, Marketing and Branding Strategies to help You & Your Business Grow!"
 P.S. Does You Upline Have a Step-by-Step Blueprint For Your ONLINE Marketing Success? If Not, Check This Out (Unless You Already Have Too Many Leads) –CLICK HERE
Comments
comments
Powered by Facebook Comments